On October 26th, the "Pupai Packaging Academy" event organized by Pupai (Suzhou) Packaging Co., Ltd. was successfully held in the Suzhou factory. This year is the first time that the Pupa Packaging Academy has held an event with the theme of pet food packaging since its inception. This event attracted pet food terminal brand companies and processing companies from all over the country, as well as packaging equipment companies and soft film cover companies from Japan, to gather in Suzhou to discuss the technology and market of wet food hard plastic packaging.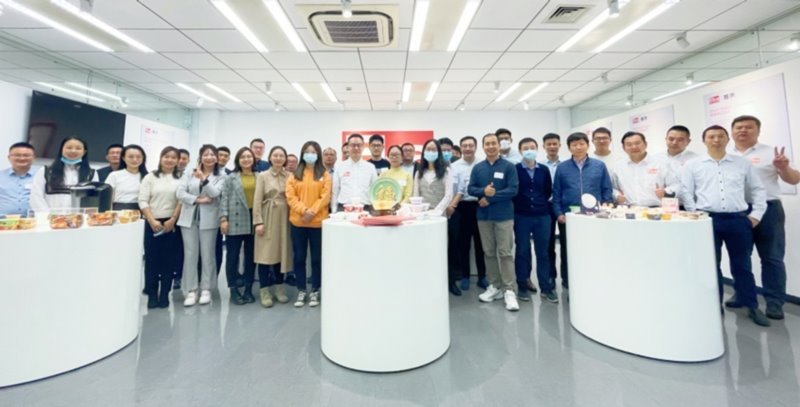 General Manager Luo Shengwei pointed out that domestic pet wet food products are mostly canned or flexible packaging on supermarket shelves, and the overall packaging method is single and the brand recognition is not high. In foreign countries, at least 1/3 are hard plastic packaging products, which are novel in form, light and safe, which can not only meet the long shelf life, but also ensure the rich nutrition and taste of wet grains. From the perspective of foreign trends and the advantages of rigid plastic packaging, with the rapid development of domestic wet food packaging, it is bound to open a new blue ocean market for rigid plastic packaging.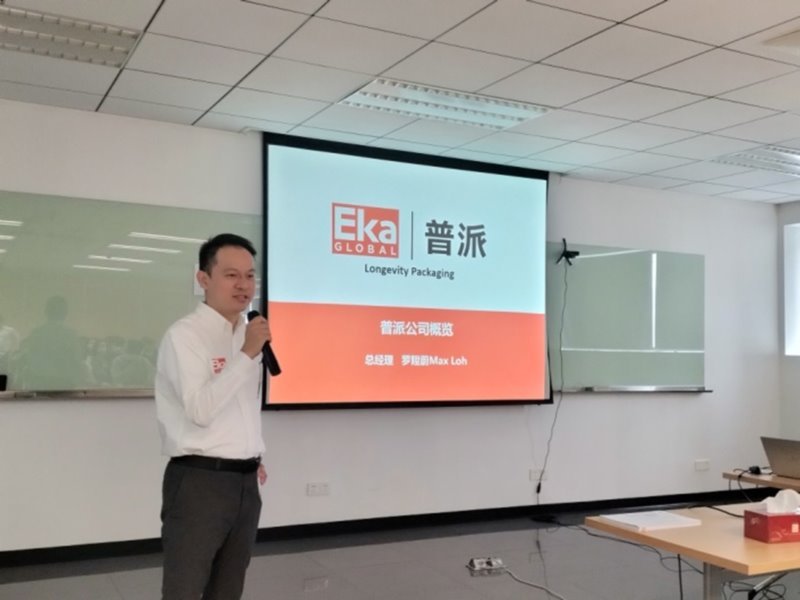 At present, most of the rigid plastic packaging used for wet grain in overseas markets is the container packaging processed by the well-known high-efficiency blister technology, which has a variety of forms, can be round and square, and flexible in size and size. Multi-layer high-barrier containers can not only protect products from oxygen, moisture, microorganisms and sunlight, extend product shelf life, reduce or eliminate additives in product formulations, and enhance brand image, but also through various shapes and embossed logos And personalized color design, and even transparent packaging, to achieve differentiation. From the perspective of environmental protection, rigid plastic packaging is a recyclable product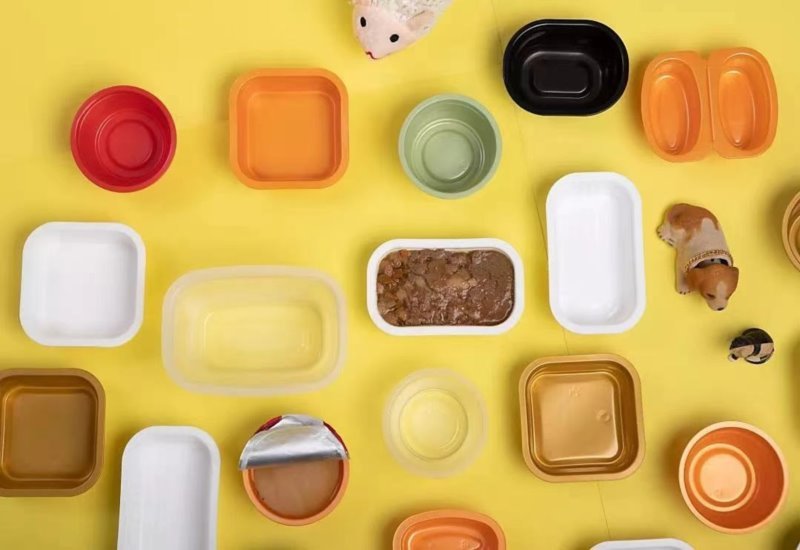 "At present, Pupai Thailand has a very high share of pet food packaging for the US market, and the market is active, but this market is still in the development stage in China and requires the industry to develop together!" Luo Shengwei said.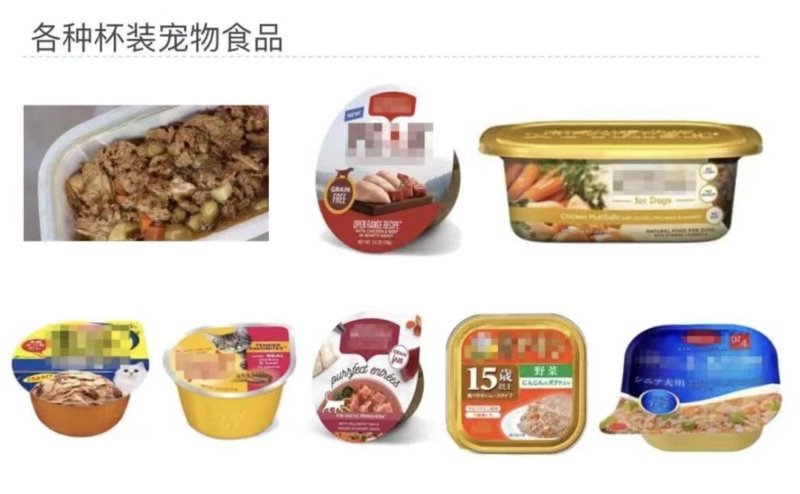 Senior sales manager Zhu Jun showed us the core production process in detail. The sheet is made through multi-layer co-extrusion, and the rigid plastic packaging container is stroked through a thermoforming process. Zhu Jun said that the EVOH high-barrier technology applied by Pupai has better barrier properties to oxygen and odor than other barrier materials. In addition, EVOH and PP, PE and other basic packaging materials also have a good composite ability.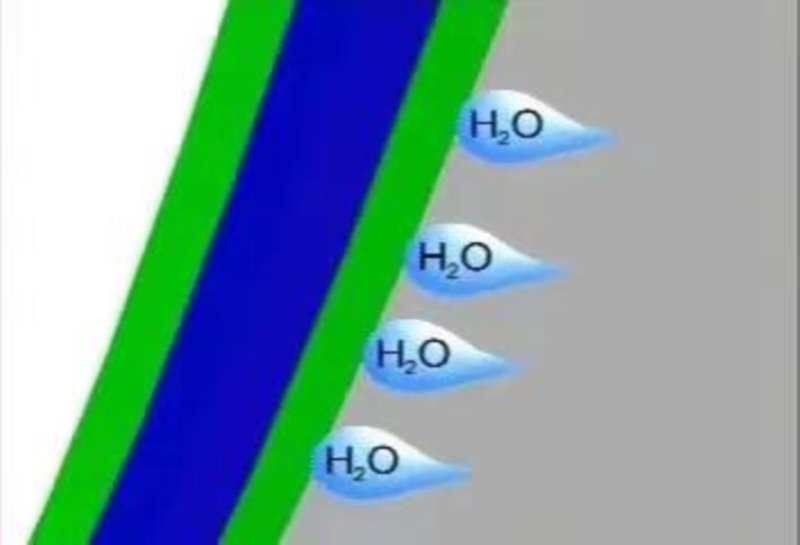 This event invited Jin Feng, an expert member of the World Pet Association and executive president and general manager of Great Wall University, to conduct a comprehensive analysis of the advantages and disadvantages of different forms of packaging. He pointed out that from the point of view of metal cans, tinplate cans are harder and have a larger dead weight, and require a lot of force when opening the lid. The pull ring sometimes breaks, making it impossible to open; aluminum cans are lighter and softer, and the opening force is about that of tinplate. 1/2-1/3 of the can, with good surface gloss, strong texture and low strength; when opening the lid, hands may be scratched, such as feeding directly with cans, there is also a risk of scratching the tongue and mouth of dogs and cats. Especially cans with burrs appearing when they are cut; the overall cost is higher, especially aluminum cans and small packages. As far as flexible packaging is concerned, it realizes the wet food packaging solution with the lowest cost and threshold; it is easy to contaminate the hands when opening the bag; the tearing position is often not reasonable; the transparent packaging feels better, but the light is prone to vitamin loss; the aluminum foil packaging has good shading properties, But it is not easy to visually see the product form. The aluminum-plastic composite tank is easy to open and easy to feed, but the packaging material is low in strength and easy to break. Rigid plastic packaging is easy to open, no tools are needed, and it is safe and not hurting your hands; it can be fed directly without pouring out, which enhances interaction with pets; it can be microwaved and heated for instant food; the packaging capacity is easy to adjust. On the whole, although different packaging forms have their own advantages and disadvantages, relatively speaking, rigid plastic packaging has more significant advantages in wet food packaging, which is especially worthy of attention!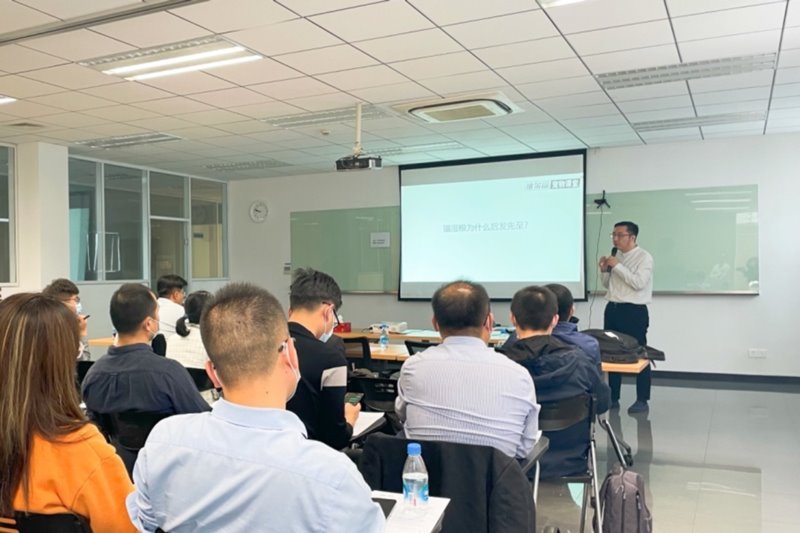 Pupai R&D manager Shi Yuhe emphasized that Pupai can provide a complete set of customized solutions for the needs of customers regarding the application of wet grain high-barrier containers. For example, what is the content of the package? How is the canning process? Sterilization process requirements, etc., the final packaging product developed must fully match the above requirements. Pupai has outstanding performance in key aspects such as raw material technology, equipment performance, mold design and formula.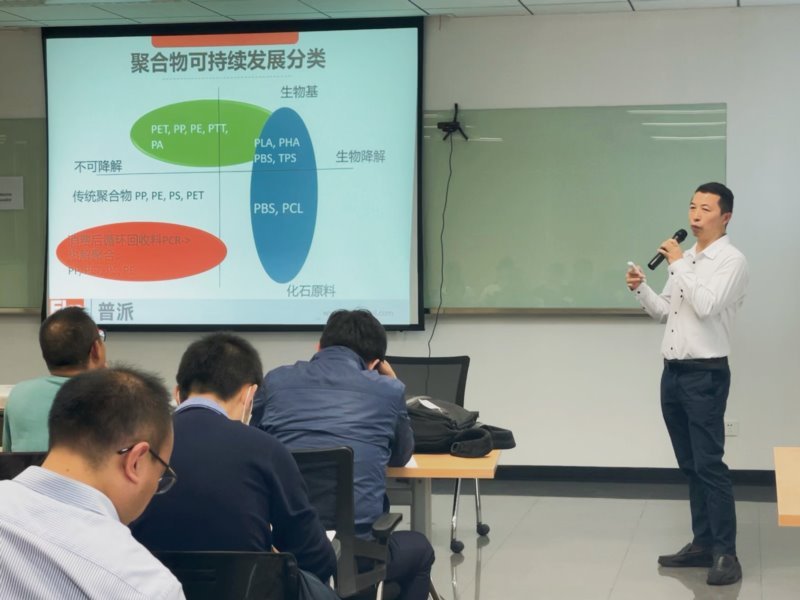 Pupai Suzhou factory has set up a research and development laboratory, equipped with a variety of experimental equipment, which can fully simulate the customer's canning, sealing and sterilization conditions. The "new product workshop" link simulates the entire production process of the wet grain cup.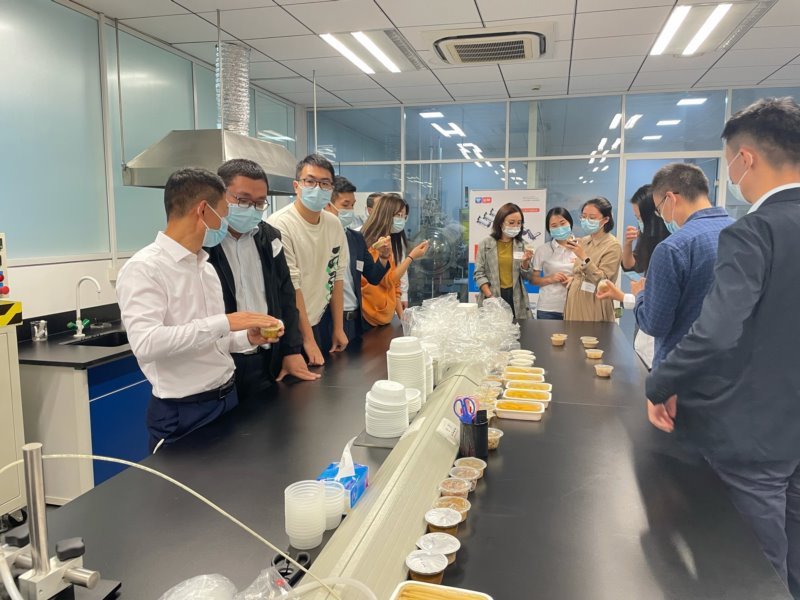 How to ensure product quality and stable performance, Song Yongxu, the quality manager, showed a guide for quality control of the production process. Combining stable raw materials, stable equipment and process flow, internal specification control, and the use of systematic statistical process control, we have won successive years of quality awards from customers.
The event invited Zhu Xiaojie, General Manager of Shanghai Shenhe Machinery Co., Ltd., and Ino, Sales Director of Shanghai Shenhe Machinery Co., Ltd. Shanghai Shenhe Machinery is a subsidiary of Furukawa Group, and its assembled and manufactured sealing machines, aseptic packaging rice lines, semi-automatic and fully automatic vacuum packaging machines and other models are exported to Southeast Asian countries. In response to the theme of this event, Mr. Ino showed the can filling and sealing equipment for dry food, wet food and semi-wet food commonly used in pet food. The equipment uses the positioning device to improve the accuracy of the sealing and trimming position, and the engagement device to absorb the deviation of the container, which can be sealed twice to enhance the sealing performance, and the most cost-effective model of 5000-6000 boxes/hour is recommended.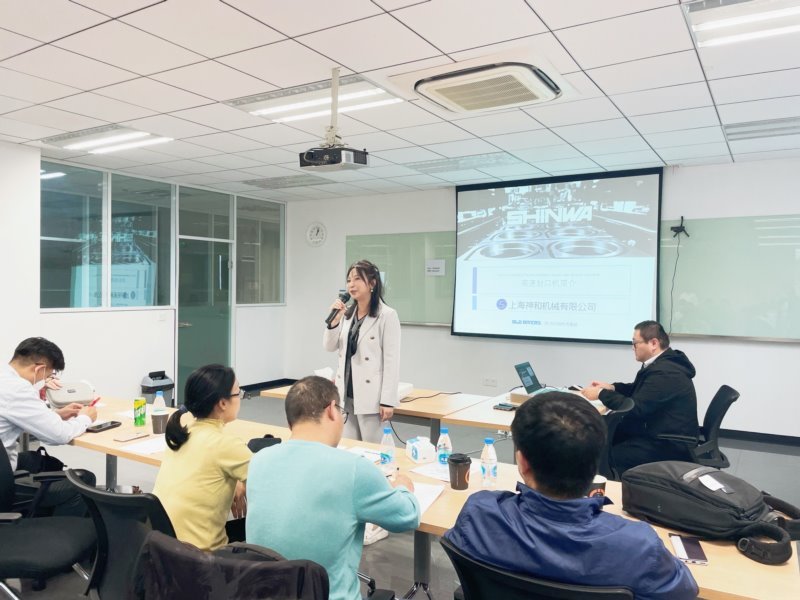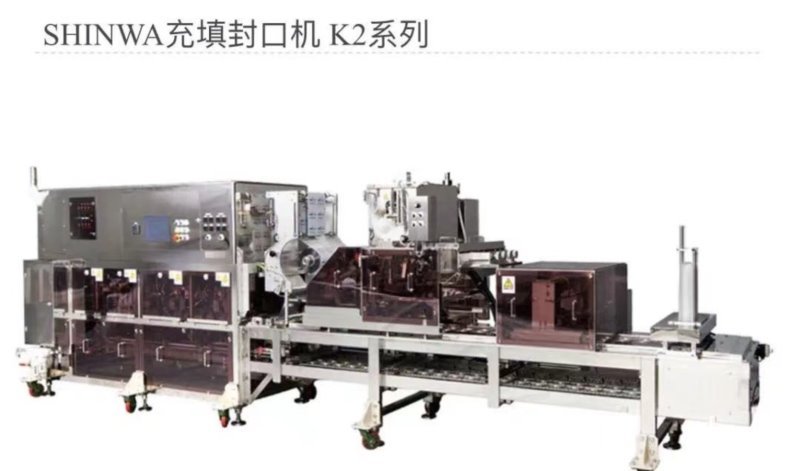 Zhou Longmin of DNP, a panel film material manufacturer, brought us a special topic sharing of hard plastic product cover film. The cover film has the advantages of heat resistance, constant barrier properties, impact resistance, stable heat seal strength, and easy tearing. The transparent composite film or aluminum foil film can fully match the high barrier wet grain cup body to enhance the consumer experience.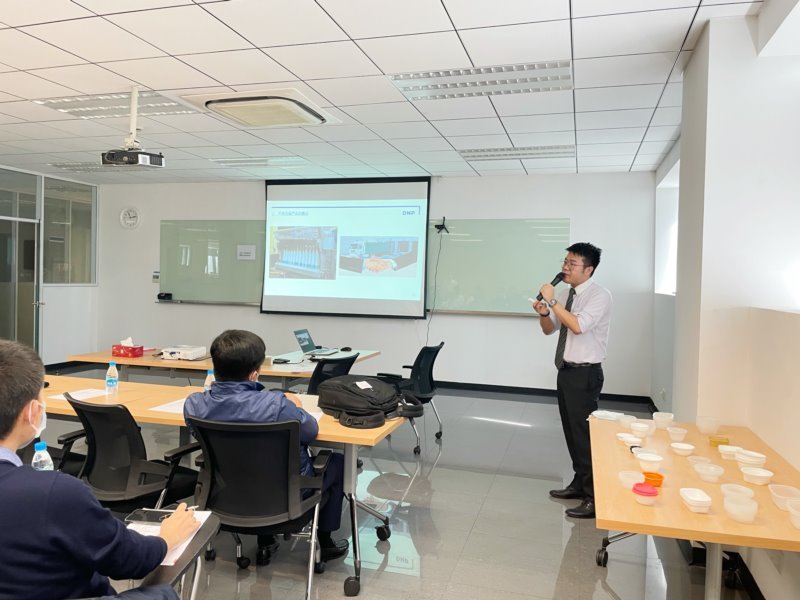 Sustainable development makes plastic packaging face increasing environmental pressure, but plastic packaging will not be replaced by other packaging materials due to its unique advantages. With the advancement of technology in the future, plastic packaging materials will be used in a way that reduces carbon emissions and is environmentally sound. Shi Yuhe pointed out that the use value of plastic packaging materials should be improved. Recyclable and sustainable plastic packaging materials are a major development trend in the packaging industry. Pupai's packaging is 100% recyclable, helping to reduce carbon emissions
At the end of the event was a question and discussion session. The visiting processing plants and brand guests started to ask questions about the problems that may be encountered in the actual production of the product, and the guest lecturers gave detailed answers.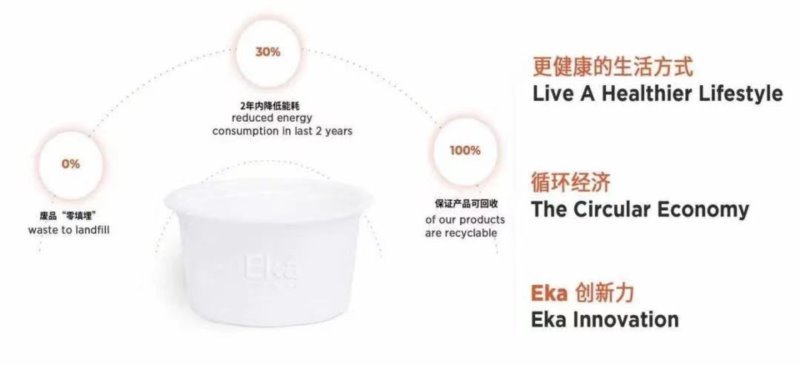 Finally, General Manager Luo Shengwei wished the event of Pupa Packaging Academy a complete success. "At present, the pet food market in China is very hot, but with the gradual precipitation of the market, there will be a wave of reshuffle. As pet food requires high naturalness and freshness, the advantages of companies with advanced packaging solutions will be more prominent at that time , We hope to bring leading foreign packaging solutions to the Chinese pet food market and help and promote the development of high-quality brand enterprises!" said Luo Shengwei.