The Covid-19 is a global pandemic of an unprecedented scale and has resulted in an extremely challenging time for humankind across the globe. The outbreak had significant impact not only on public health worldwide, but also changed the way of life.
Keeping changing consumer preferences in mind, Eka Global India have participated in series of Webinars to educate the food industry about importance of the High Barrier Longevity Packaging for providing safe, hygienic and preservative free healthy foods to consumers.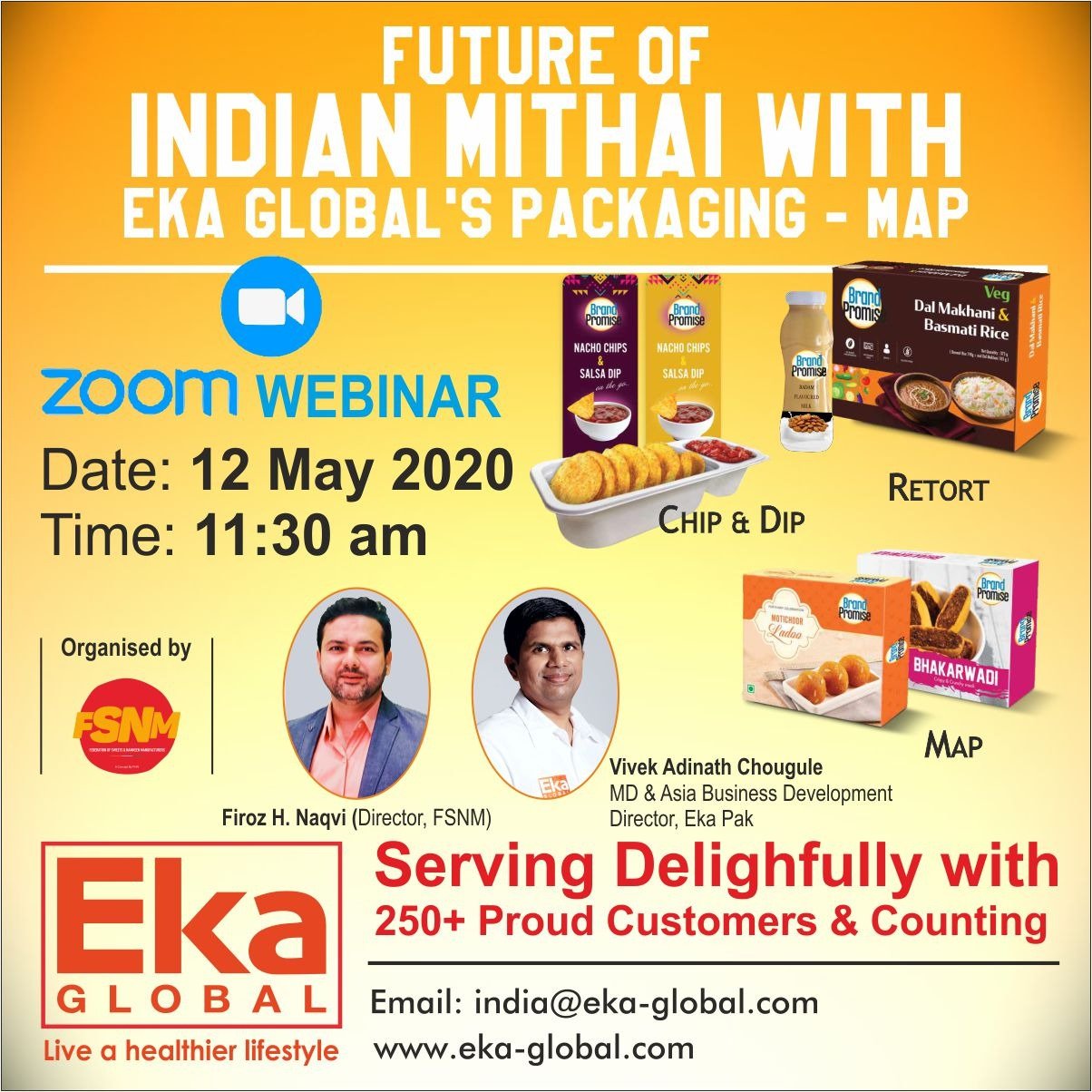 Federation of Sweets & Namkeen Manufacturers (FSNM) & Eka Global organized a webinar on May 12th to discuss "Future Of Indian Mithai With Eka Global's Pacakging – MAP". Over 225 attendees joined the webinar and it made a positive impact on the India Ethnic Sweets industry to adopt MAP technology.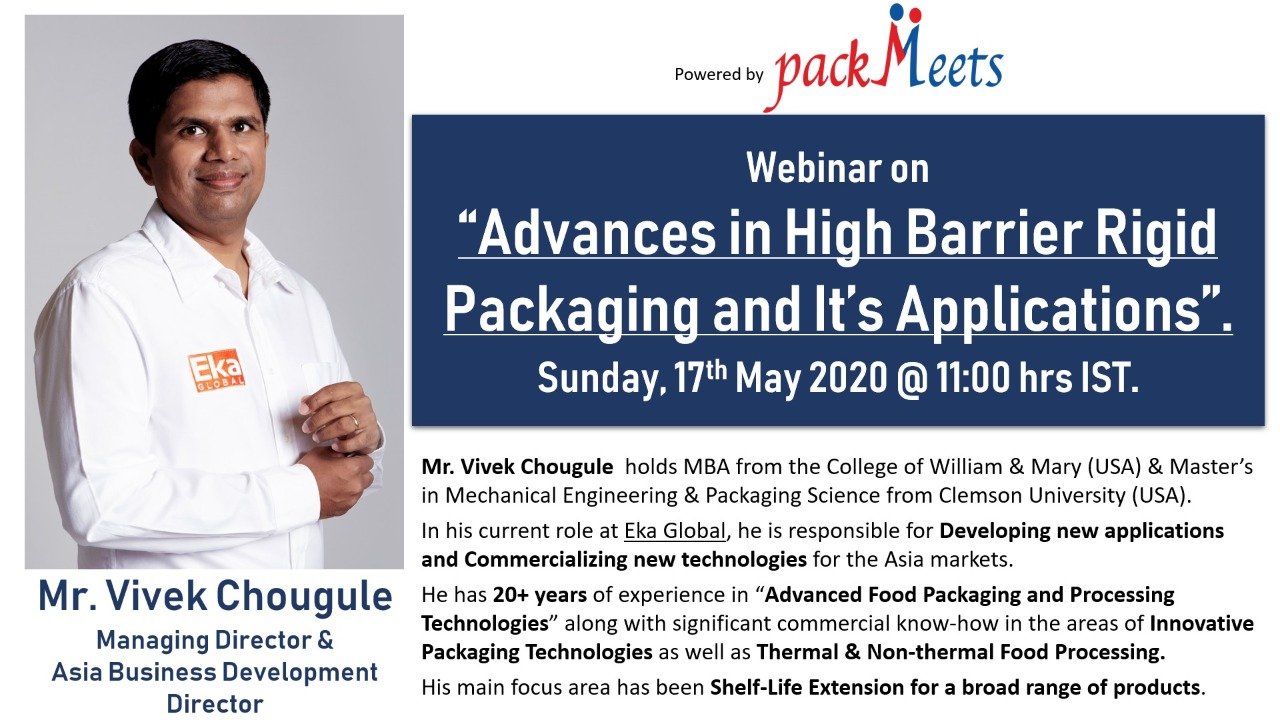 The next webinar was organized by PackMeets on May 17th 2020 for "Advances In High Barrier Rigid Packaging & It's Applications". In this webinar we have focused on shelf life extension for a broad range of products and explained advanced food packaging & processing technologies. It was an informative session where the packaging professional have understood about Eka Global's packaging technologies for various applications.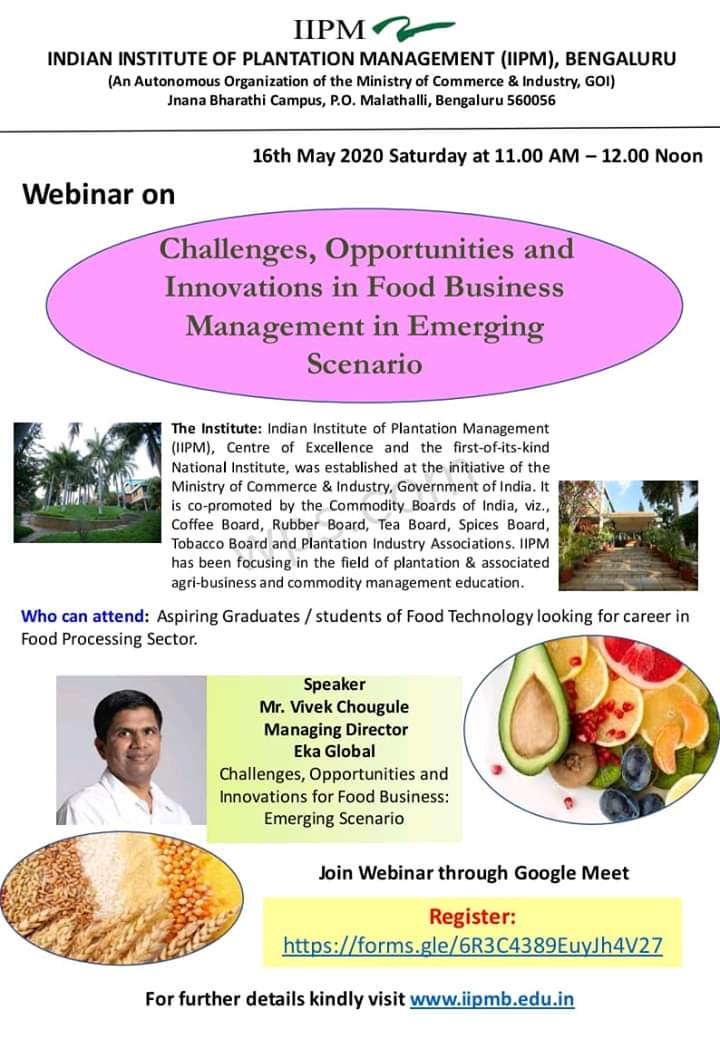 In addition, Mr. Vivek Chougule, Managing Director & Asia Business Development Director was invited as a panelist for the webinar "Modified Atmosphere Packaging Technology Of The Future". This was conducted on May 16th 2020 and organized by FSNM with Nichrome. Here he shared his knowledge and experience about the modified atmosphere packaging technology.
Mr. Vivek was also invited by Indian Institute of Plantation Management (IIPM), a premier institute, to address the aspiring graduates of food technology & management who are looking for their career in food processing sector. Here he motivated the ambitious minds and guided them for potential of technology in food industry.
These webinars provided us an opportunity to interact with more than 1000 professional, business owners and aspiring graduates from more than 10 countries. We are receiving interest in more of such webinars and online training events. Eka Global looks forward to share updates with you soon.