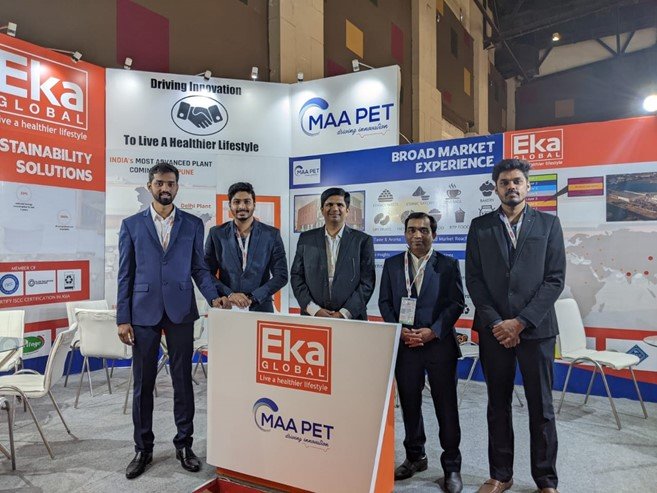 The pandemic has been an eye-opening experience for people. After a year and half of online conferences, webinars, meetings and other experiences, many of us miss the energy and in-person interaction during events. So, to get that aura back WMNC had organized a Mithai and Namkeen trade show in Jaipur from 15th – 17th Dec 2021.
It was an excellent opportunity for interaction with the customers and prospects to promote our products & technology. It was also a great platform to network with industry members.
At this event we showcased how Eka Global can help grow Mithai and Namkeen Industry, using our path breaking barrier technology. Eka's unique barrier structure with 3 layers of EVOH can enhance the shelf-life of food products even in the harshest supply chain conditions.
Our interest is not only to grow our customer's business, but also to protect the mother earth. We have highlighted Ekanovations of circular economy and sustainability of our packaging materials.
By collaborating with MAAPET and we are continuously "Developing Innovation to Live a Healthier Lifestyle" for today and tomorrow.